INITIAL CHALLENGES
API'S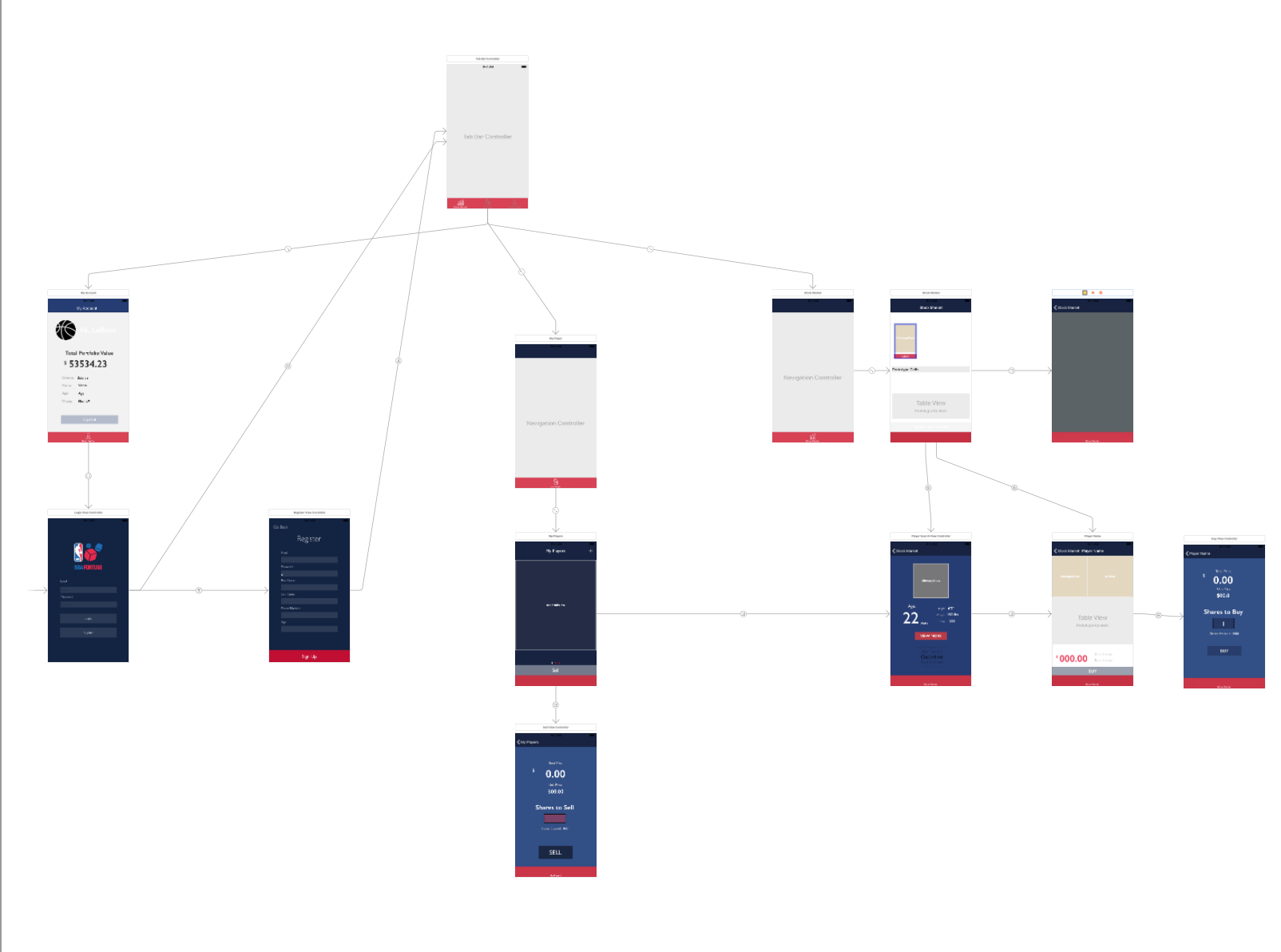 An overview of all the segues and how they are connected on xCode.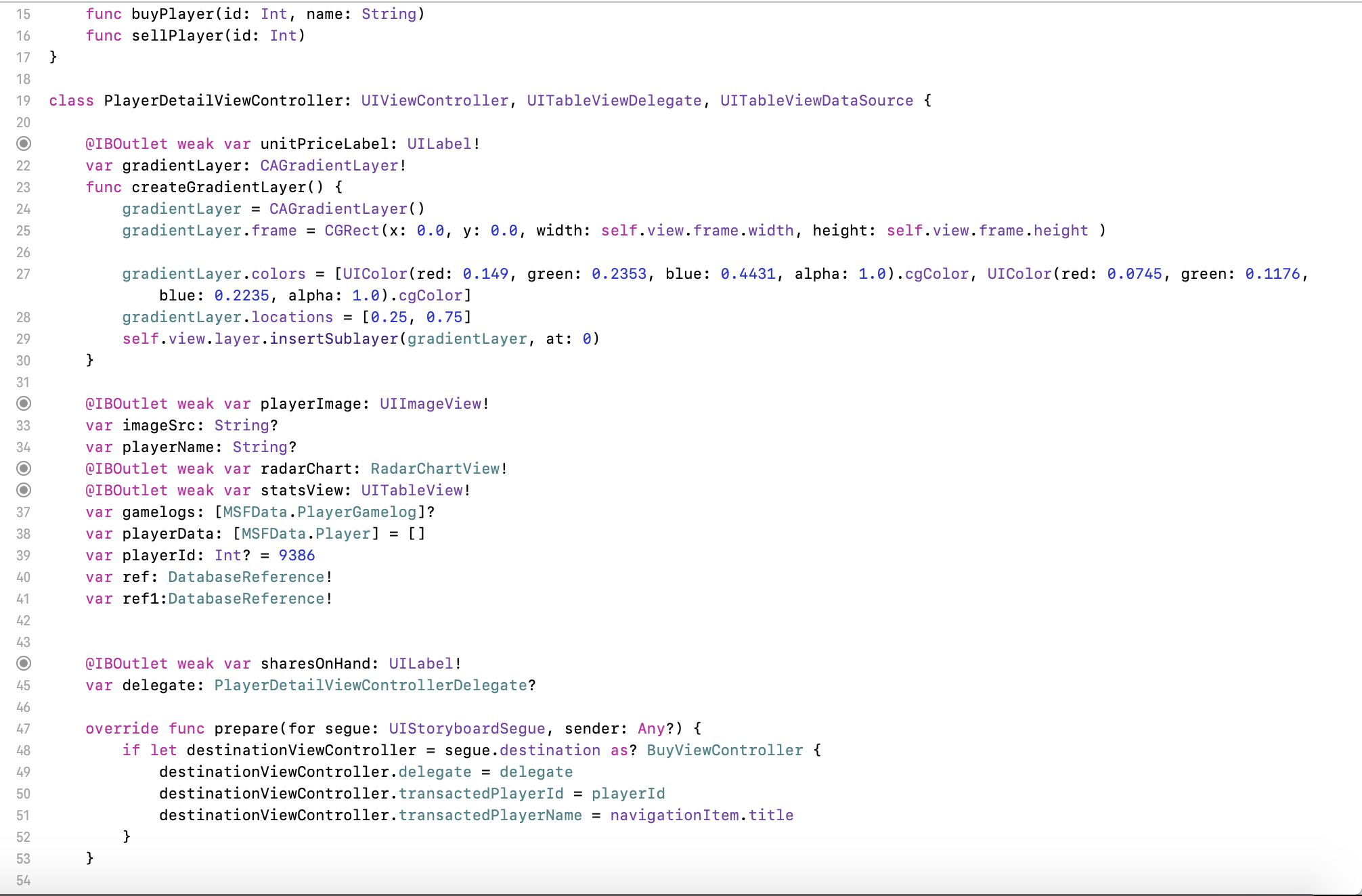 The code for pulling the player's most recent stats from the API. Each player is assigned an unique ID which is drawn from the database.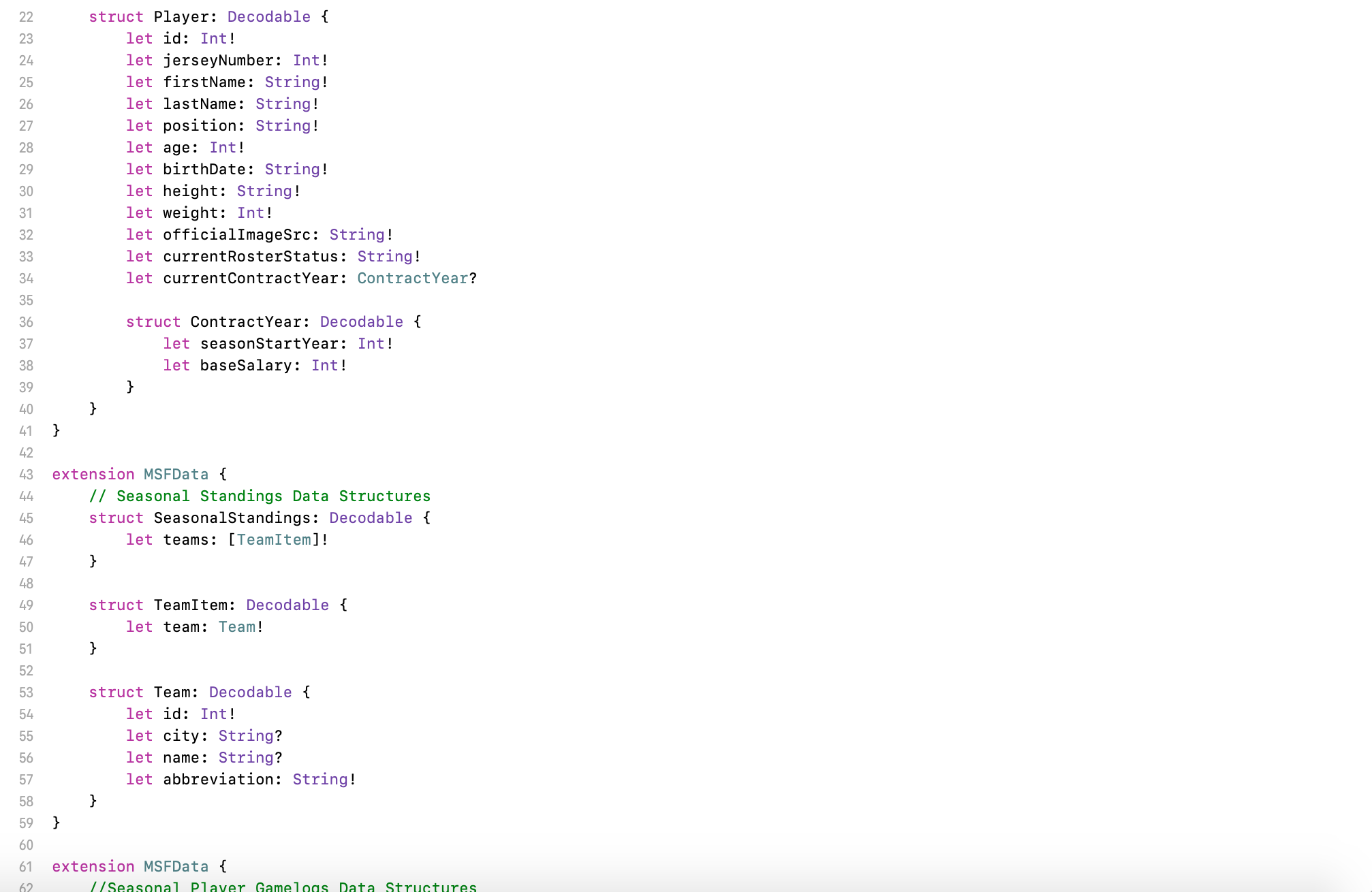 The code for pulling player data, such as their name, position, team, and a bunch of other stuff. It can get really specific.